SmartServer™ IoT Edge Server
SmartServer IoT, an extensible, multi-protocol IoT edge server, enables automation and analytics for traditional industrial control and IoT networks. Its modern architecture creates an IoT-centric data fabric that quickly and securely delivers critical data and insights anywhere across edge networks for operational and energy efficiency.
SmartServer IoT is the industry's first truly open and end-to-end appliance that allows users to define, provision and maintain devices, implement automation sequences, and create custom applications and visualization without locking in user data. With SmartServer IoT, you have the freedom to process data in an industrial, edge or cloud network for limitless applications. It is ideal for monitoring and controls, energy management and data analytics applications in smart buildings, cities and factories.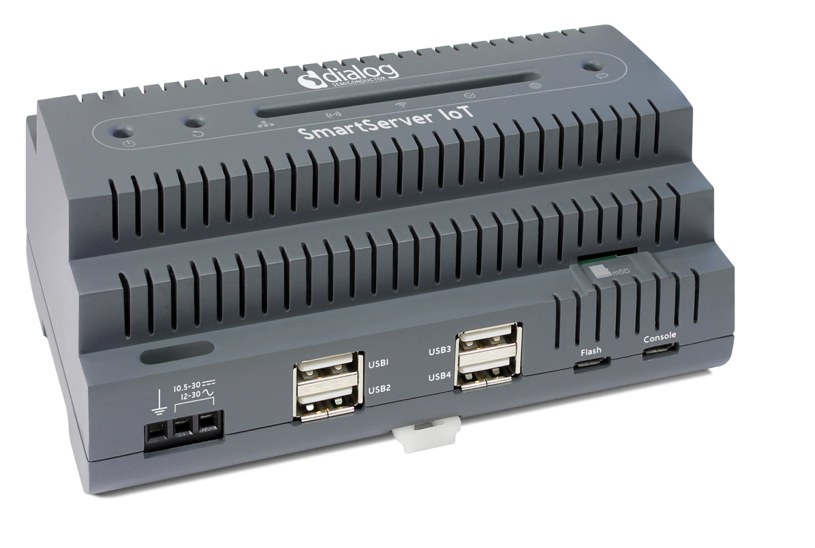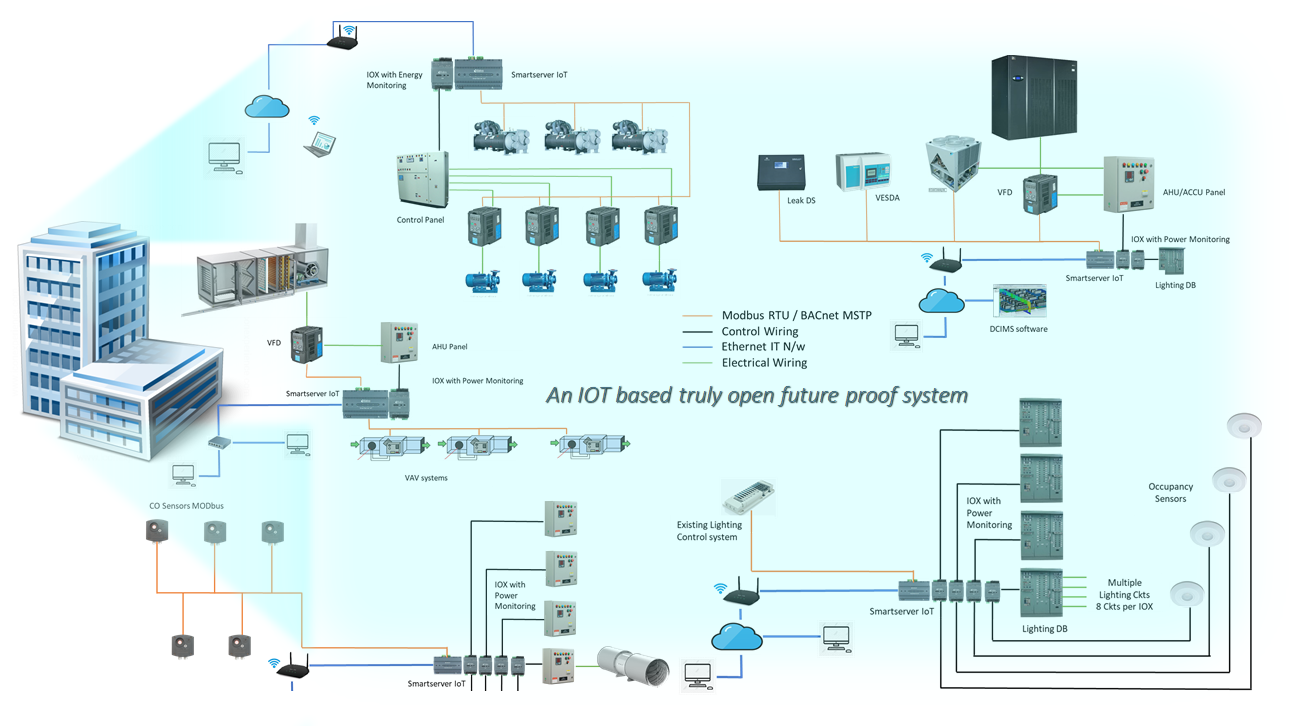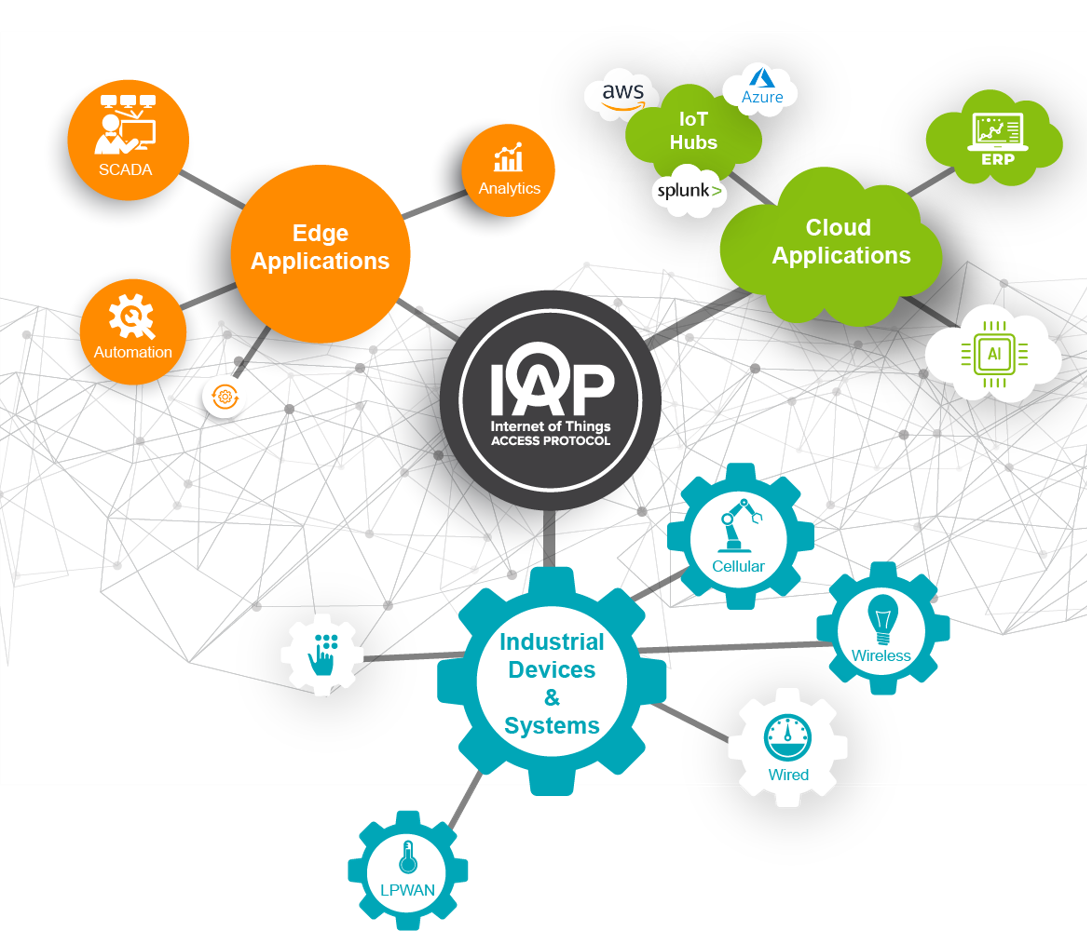 IoT Access Protocol (IAP™) based data fabric message bus architecture with open web service APIs in MQTT and REST standards
Integrated device drivers for open industrial IoT protocols including LON, BACnet and Modbus
Easy-to-use libraries for creating custom drivers for data and network communications in any IoT protocol
Built-in automation and controls services for scheduling, logging, alarming, connections and routing
Client interfaces for BMS (building management systems) and SCADA (supervisory control and data acquisition) systems via BACnet IP and OPC UA servers
Browser-based CMS (central management system) for defining, provisioning and managing data points and devices
Freely available planning and programming tools for simplifying creation of controls sequences and custom visualization
Compact, modular DIN form factor with USB interface for network and I/O expansions; rated for industrial environments
Integrated remote network interface (RNI) and routing with support for LON IP-852, LON FT, BACnet FT and LON TP-1250 interface modules with multi-channel support
Compatible with IzoT™ Net and LNS installation tools